Isn't this pretty?
Mood:
energetic
Now Playing: Paul Davis "I Go Crazy"
Isn't this pretty?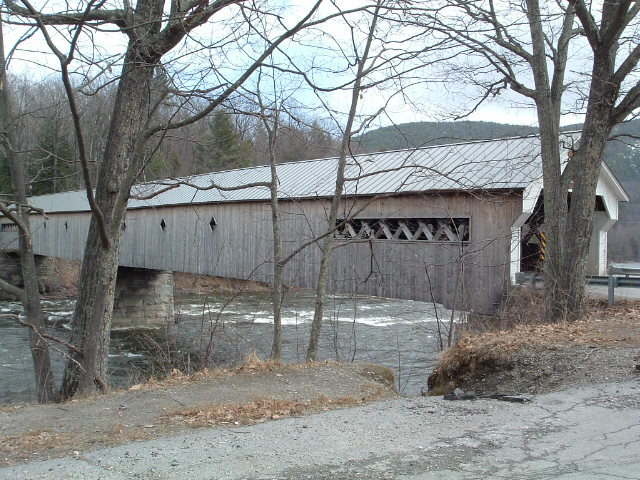 It is the covered bridge in Dummerston, VT. We were up that way yesterday on a shopping trip to Basketville. I managed to find a few baskets that I needed. One is lined with fabric and will make the perfect knitting basket next to the chair in the family room. The other is a stair basket and a small half-egg basket to hand on the wall for mail.

I missed going to the Green Mountain Spinnery, as we had to find this covered bridge, and it wound up being so far south of the store that we were almost into Brattleboro by the time we found it. Oh well, I'll save that trip for another day.

Posted by baycolonyfarm at 10:26 AM EST