Lots of sky pictures!
Mood:
a-ok
Now Playing: Queen "We Will Rock You"
Topic: Sky
This is what I saw driving on Friday: big clouds passing the Holyoke Mountain Range.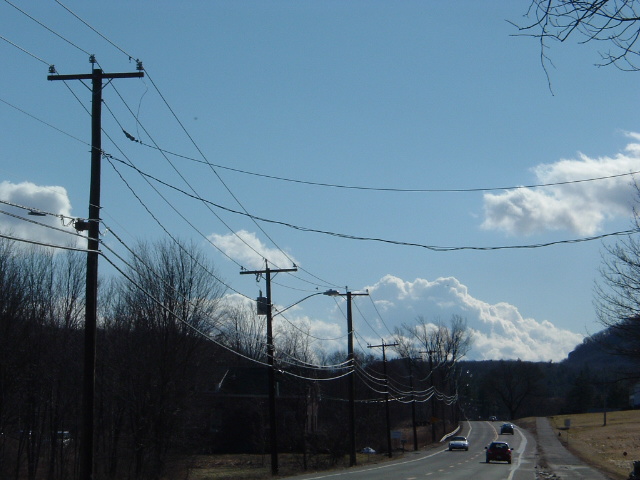 And yesterday, we drove down to New Haven, CT to IKEA. The store is interesting (and the baked herbed salmon in the restaurant was surprisingly good!), but we didn't buy much except a few kitchen tools like a colander, a Teflon whisk and some ice cube trays. Everything else in there isn't exactly my style (I'm more of a colonial style girl), but it was fun to visit. I would go back to check out more of the kitchen gadgets, which I have a weakness for. :)

After IKEA, we drove across the street to a small park to let the boys run around. And from IKEA, I had spotted a couple of lighthouses out towards Long Island sound, and I wanted to see them better.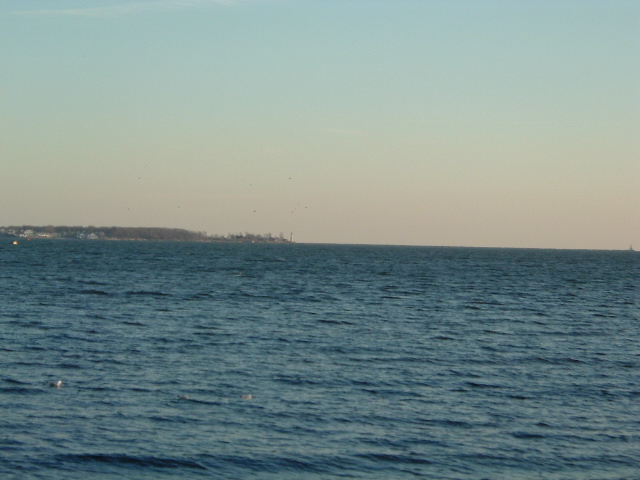 Can you see them out there? One in the center and one way over to the right.

And here are my boys. Cal insisted that he didn't need a coat and my DH backed him up. I'm always outvoted in a household of 3 guys and 1 woman. ;-)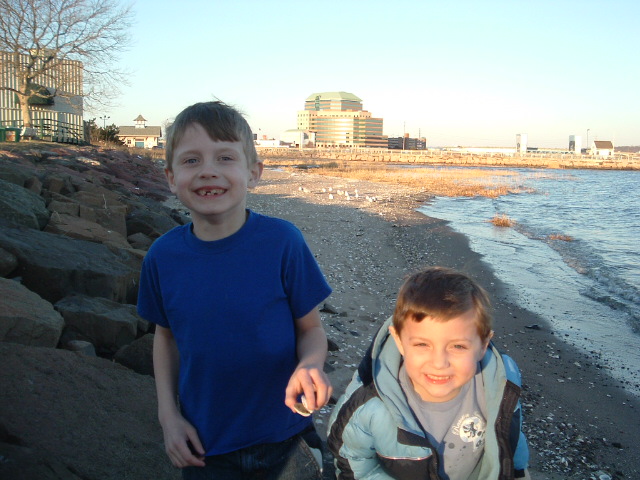 And how is this for a beautiful water and sky picture?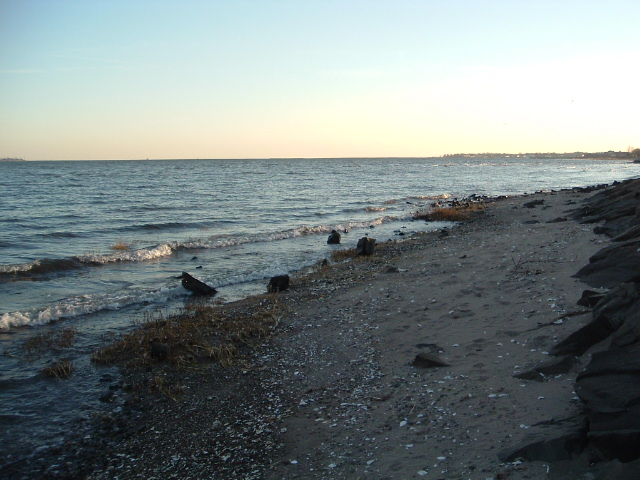 Posted by baycolonyfarm at 8:42 AM EST