The Dyepots resume
Mood:
lyrical
Now Playing: Badfinger "Baby Blue"
Topic: Fiber
I'm back working at the dyepots. I have 35 days until Rhinebeck, and the weather is perfect for dyeing! I'm using the roaster method for this batch. Usually I like to use a microwave, but that isn't practical for dyeing more than 1 pound of wool (and even that is a lot for my microwave to handle!). This is Border Leicester, which will be blended with other fibers for batts and roving.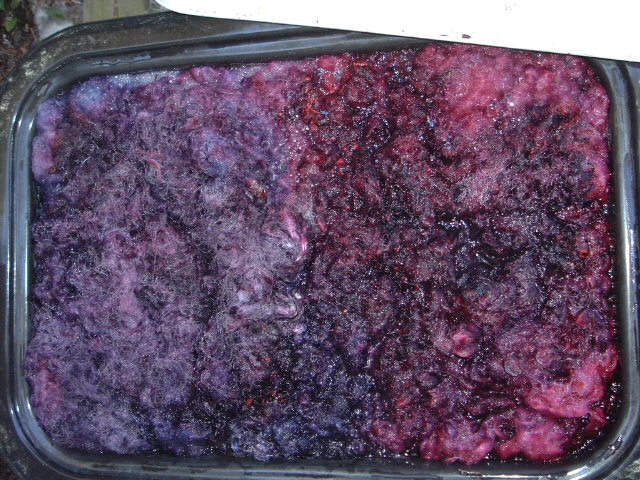 And just incase you interested, I've put this Bobbin Tree up on eBay.

Posted by baycolonyfarm at 5:27 PM EDT