Pictures!
Mood:
chatty
Now Playing: America "You Can Do Magic"
Topic: Fiber
I just love this song. I reminds me of sitting on the beach, in late August of 1982, with the warmth of the sun baking into my shoulders, little portable radio next to me, in my sandchair. Can you tell that I love the beach? :)
The latest picture of the babies; they are now 13 days old. Aren't they cute? And they have VERY sharp teeth too. I got nipped on the hand between two fingers on Wednesday. Not enough to draw blood, but enough to leave a dent in the skin for a few hours. I can't begin to imagine how it feels to Mia when they latch on to nurse, which will continue for another 3 weeks.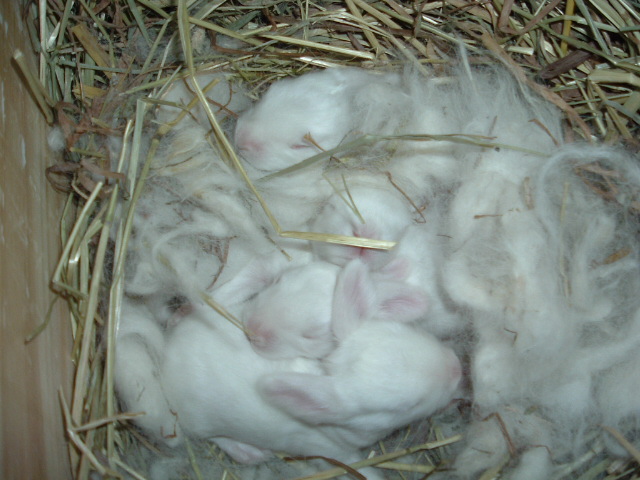 They have figured out that rubbing behind the ears feels really good, and their little heads will just relax and drop down while they nash their teeth in sheer pleasure.

And here is the yarn purchased over at Webs. I'm making the shell on the far right.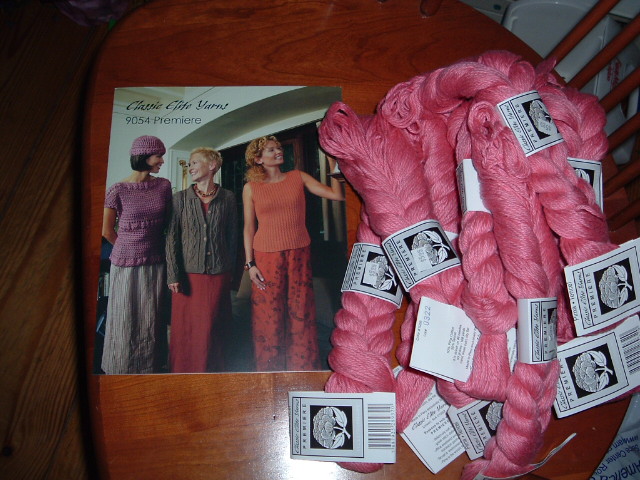 Posted by baycolonyfarm at 5:24 PM EDT
Updated: Friday, April 15, 2005 5:21 AM EDT