As I've said before
Mood:
bright
Now Playing: Jimmy Buffett "Boat Drinks"
Topic: Fiber
Sometimes life gets in the way. Who would have guessed that I'd spend the last two days doing rush jobs for my own company, and then for the company where my husband works? Let me say that working in a building with NO a/c, when the temp is 89 degrees leaves one exhausted by the time you get home late at night. :) But, the money is good which is what counts.
This is what I've spent my morning making for the gathering:
introducing "Cherries and Chocolate"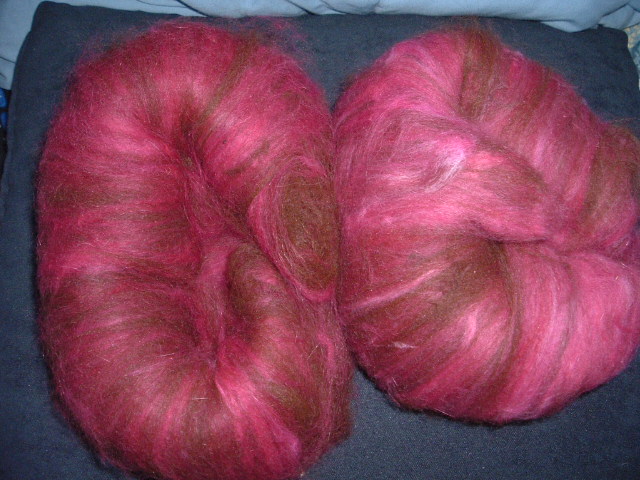 Two ounce batts of a 50/50 angora/alpaca blend. And it's ooooooh so soft!

Posted by baycolonyfarm at 8:58 AM EDT
Updated: Saturday, July 23, 2005 10:39 AM EDT