And the winner is.....
Mood:
bright
Now Playing: Jon Secada "Angel"
Topic: Contest
Jessie in CT!
Jessie came up with Abigail, which suits the wheel very well. Claudia's name of Prudence came in a close second.
So I'll give Jessie a choice of 2 Winter's Night Sky roving bumps (4 ounces of German Angora/Corriedale blend) or a 2 ounce skein of the 85% German Angora/15% Merino yarn.
Abigail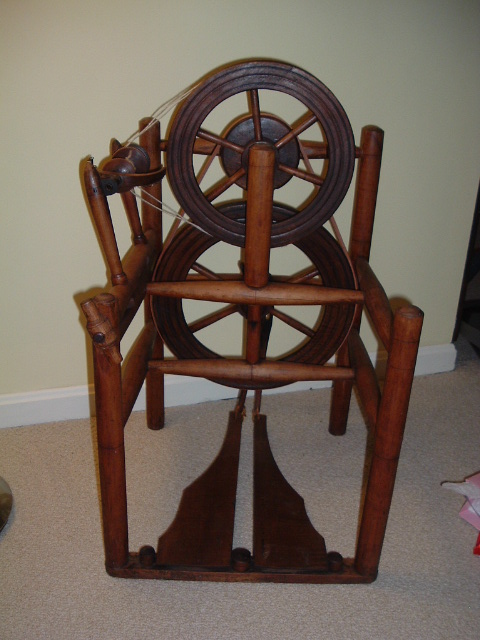 Thank you to everyone who entered the contest. There were some great names sent in! :)

Posted by baycolonyfarm at 4:25 PM EST