More! More! More!
Mood:
energetic
Now Playing: Billy Idol "Rebel Yell"
Topic: Show
We are on day 6 of rain! I kid you not. And it doesn't look much better for the weekend.
On the plus side; My booth location at Rhinebeck is A-16, which is in that nice, large,
warm and dry
building over by where they do all the demos of various NY state products. So, we'll be dry and warm. Stop by and visit! :)
Here is a picture of the Magical Rovings that I'll have in the booth: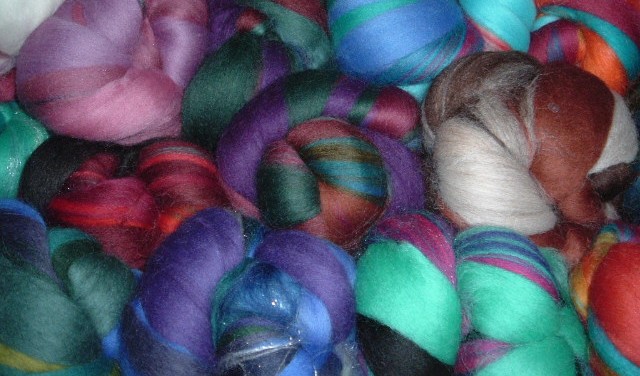 And here is a (not so good) picture of the Wings Shawl.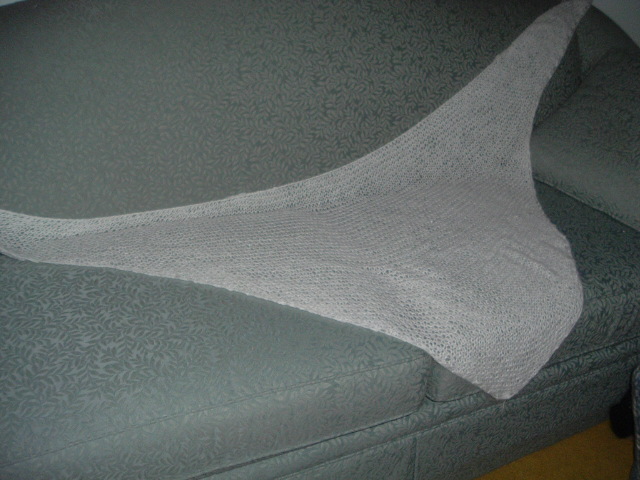 Each shawl takes just two skeins of the Alluring yarn, and is easy enough for a beginner but a good, quick knitting project for an experienced knitter.

I spent most of yesterday turning the roving on Tuesday's post into 2 ounce balls. Today I'll be cutting soap and wrapping it (no soap cut to people's specs this year in our booth; maybe at SPA in February). And more dyeing. I have to finish dyeing yarn for the Wings shawl kits.

I hope to see a lot of you at Rhinebeck! If you can't make it, and see something you like here, just e-mail me from the website!

Posted by baycolonyfarm at 6:19 AM EDT