Wool porn and bunny crack
Mood:
party time!
Now Playing: James Taylor "Up On The Roof"
Topic: Fiber
Two adults (Cassie and Winter) and two of Mia's babies were sheared yesterday. They all looked much happier without their longer coats on. Although the babies fiber wasn't over 3", it is still beautiful. I have 3 ounces of this fiber for sale right now (more available when I shear the other two down today) suitable for felting, at $3 per ounce. Can you see that crimp?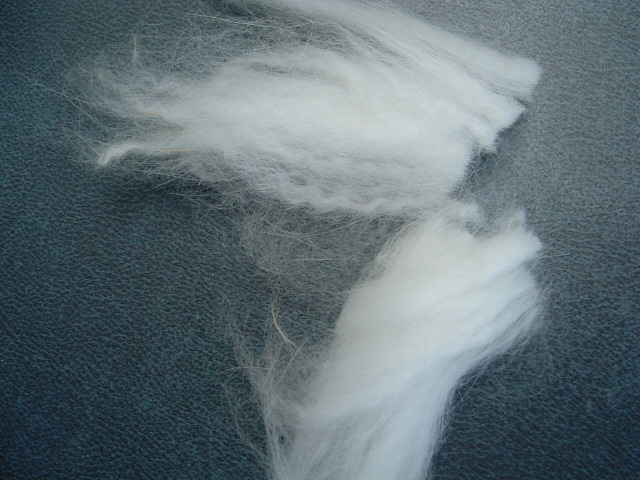 How about some Corriedale wool porn as Cate calls it?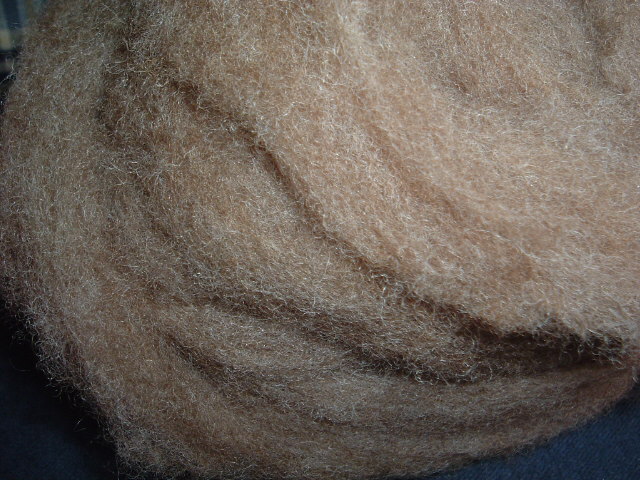 Then I have some alpaca/angora I'll be blending. I'm making 1 ounce batts of this today. A cinnamon colored alpaca with cherry red angora.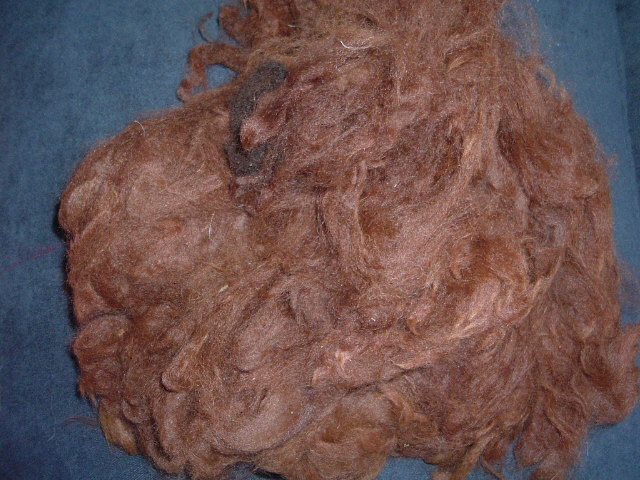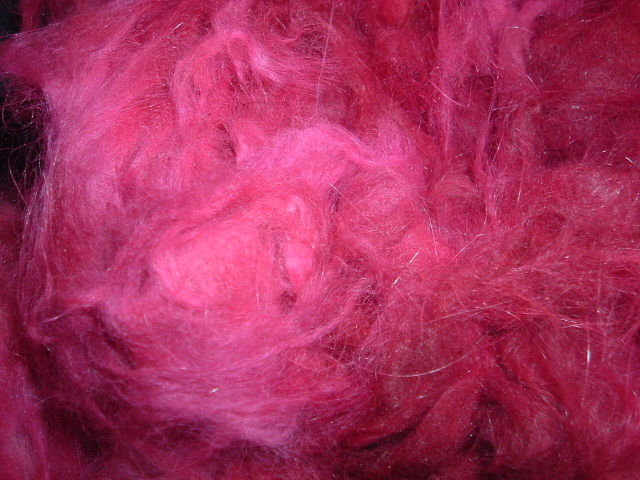 These batts and fiber (and more!) will be at the gathering on Saturday, but if you want some now, e-mail me at Baycolonyfarm@aol.com and let me know. I can take MC/VISA, along with Paypal.

And, here is one of the bunnies for sale; two bucks from Mia's litter that will be ready to leave here mid August.

Isn't he cute? He's been living with his siblings, which is why his coat looks so scruffy.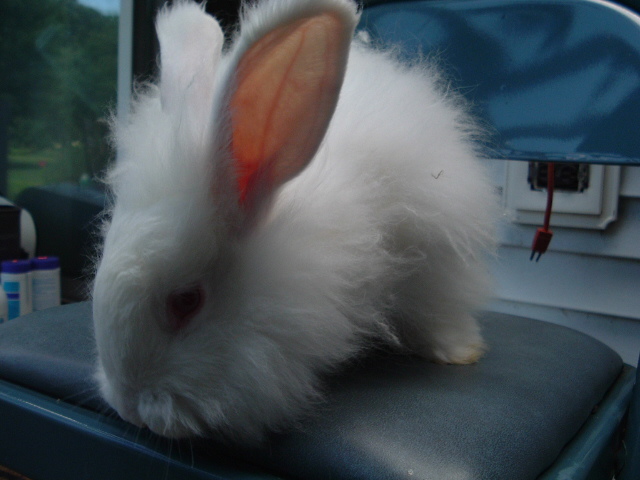 He's naked now. :)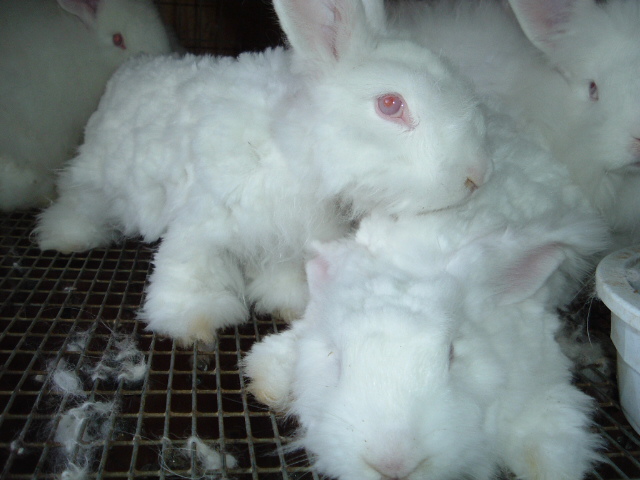 His brother (the one assuming the low position) discovered yesterday that shearing isn't such a bad thing. Both boys came over this morning pushing their heads under my hands wanting head pats and cheek rubs. I wish I had had my camera handy while shearing yesterday, when one of the boys decided to stretch out on my lap and just chill. It was too funny! Once they learn that shearing is something not to be feared, they become the most docile animals for shearing. This is really fantastic, especially for the new owners, as shearing a rabbit can be a stressful experience for both owner and rabbit. If the rabbit is relaxed, then the owner will be too. :)

I also have two nice pet quality bucks for sale, which will also be going to the Boston area gathering with me. I like to think of myself as an enabler. ;-)


Posted by baycolonyfarm at 7:11 AM EDT
Updated: Thursday, July 21, 2005 8:31 AM EDT