Drum roll please....
Mood:
cool
Now Playing: Smokey Robinson "Cruisin'"
Topic: Class information
The pictures! As promised:
Here we have Cathy Connor from IBIWISI Alpacas modeling her chic red vest with Border Leicester locks around the collar and front panels. Cathy e-mailed me on Monday night to tell me that she took the vest to work on Monday, and her fibery friends loved it!


Next is Sheryl, whom you might recognize from the most recent issue of Spin-Off. Sheryl is felting her fabric.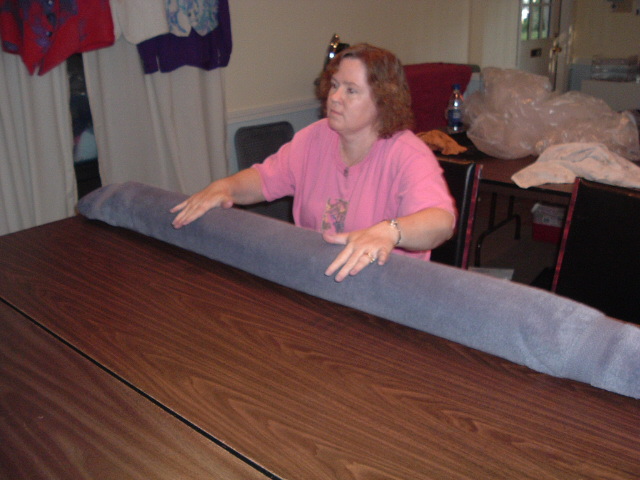 And here is Diane, an accomplished dyer and coat designer, showing off her red fabric with brown webbing on it. She'll look stunning in the coat when it is finished, and I can't wait to see what she designs!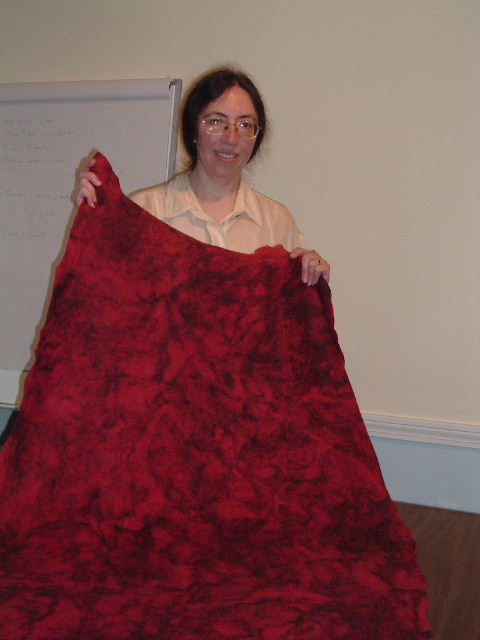 Here is a picture that we took on Monday. Leslie Samson (third from the left) is demonstrating to (left to right) Karen, Diane and Sheryl the differences in felting needles.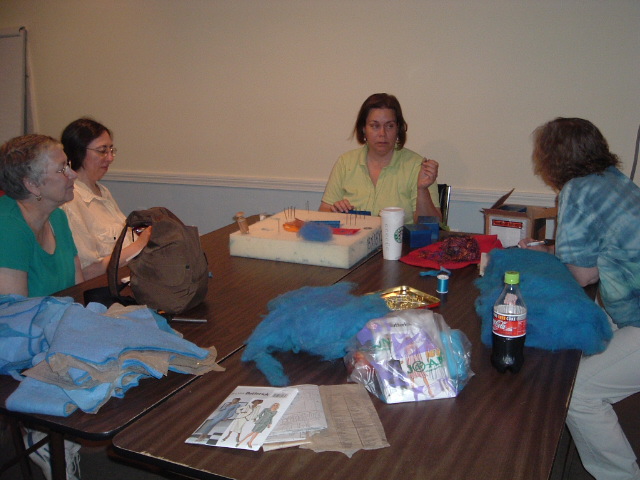 And last, here is a picture of my partially completed coat. It still needs facing and sleeves, which will be made out of of a different type of material, that Karen and I plan to go looking for at Osgoods down in West Springfield.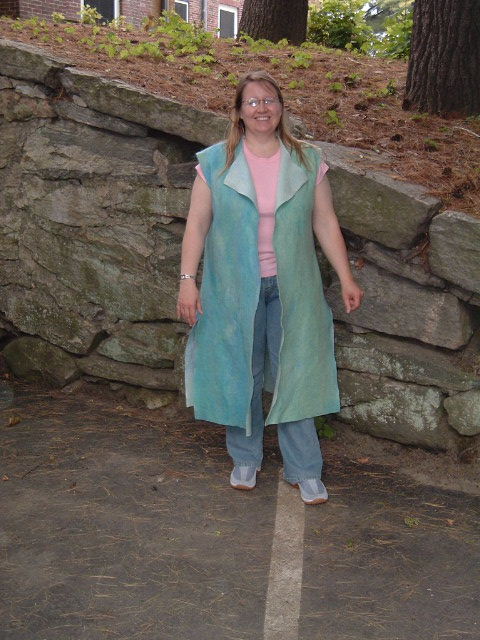 We had a lot of fun in the class, and I'm looking forward to Leslie coming back in the fall to teach a class that Dharia requested at MAS&W. :)

Spinning Class Info

There are two spaces left in the Alden Amos Workshop. If you are planning on taking it, please let me know ASAP, as I can not save space due to the high demand I'm having for the remaining slots. I've filled 5 of them in the past few days.







Posted by baycolonyfarm at 8:25 AM EDT