Pictures!
Mood:
cheeky
Now Playing: Percy Faith and His Orchestra
Topic: Class information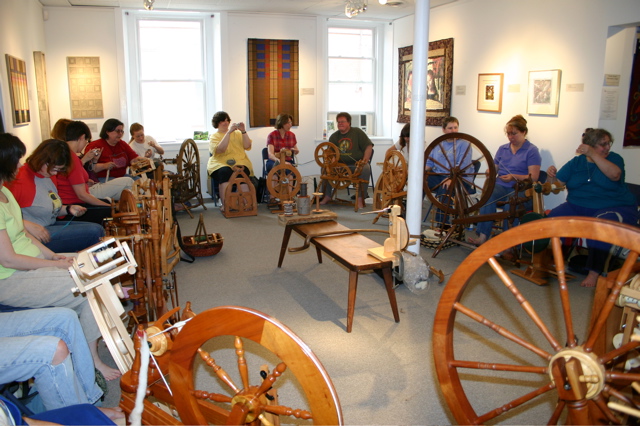 This is a picture of some of the spinners that participated in the Alden Amos/Stephenie Gaustad class. Don't they look busy?

Thank you to Susan at the Fiber Arts Center for sending the photo! :)


And for those interested in making felted mittens, Dharia sent a picture of the mittens she purchased at MAS&W from Leslie. Aren't they beautiful? Leslie will be teaching a class on making these in September (date to be announced).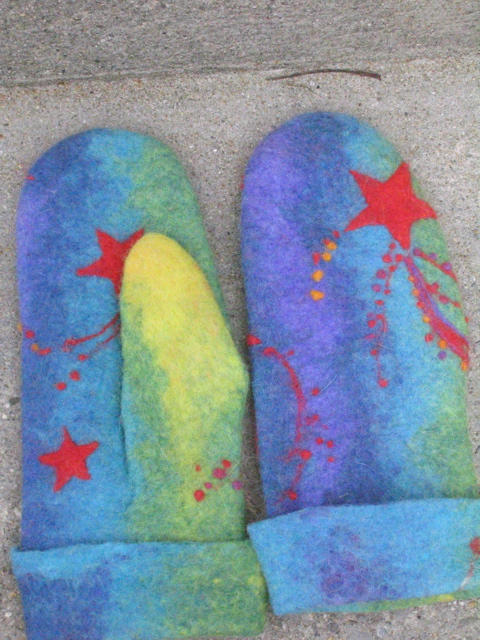 If you'd like to be notified about this class, or any other classes that we are offering, please join the Bay Colony Farm group at Yahoogroups at
alt="Click here to join BayColonyFarm">
Click to join BayColonyFarm
Posted by baycolonyfarm at 5:21 PM EDT
Updated: Thursday, June 16, 2005 5:27 PM EDT