Looking for a Fiber Fest this weekend?
Mood:
chatty
Now Playing: A-ha "Take On Me"
Topic: Show
See
this
?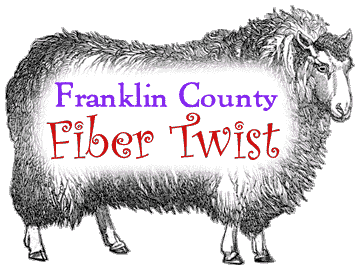 This is where you'll find me tomorrow! I'll be located at the Marketplace, which is at the Guiding Star Grange #1 at 401 Chapman Street in Greenfield, MA. I'll be giving a bunny shearing demo at 1 p.m., so if you are interested in getting a rabbit, or already have an angora rabbit but are afraid to shear it, stop by. I'll be giving tips and showing techiniques to make the shearing go easier for you and the rabbit. :)
And I'll have lots of rovings, including the angora blends and the Magical rovings, the Wings Shawl kits and the angora blend yarn in the booth. If you are interested in a rabbit, you can check out the
rabbits for sale page
, and see what I have available. I'll only be bringing one bunny with me (but I'll probably bring one that will be for sale), but if you want another one, please let me know and we can make arrangments for delivery.
So stop by and say Hi! The festival goes from 10 a.m. to 4 p.m. (and we close at 4 p.m. sharp so that the grange can have their hall back by 5!). For more information, check out the
Fiber Twist
.
Posted by baycolonyfarm at 9:18 AM EDT